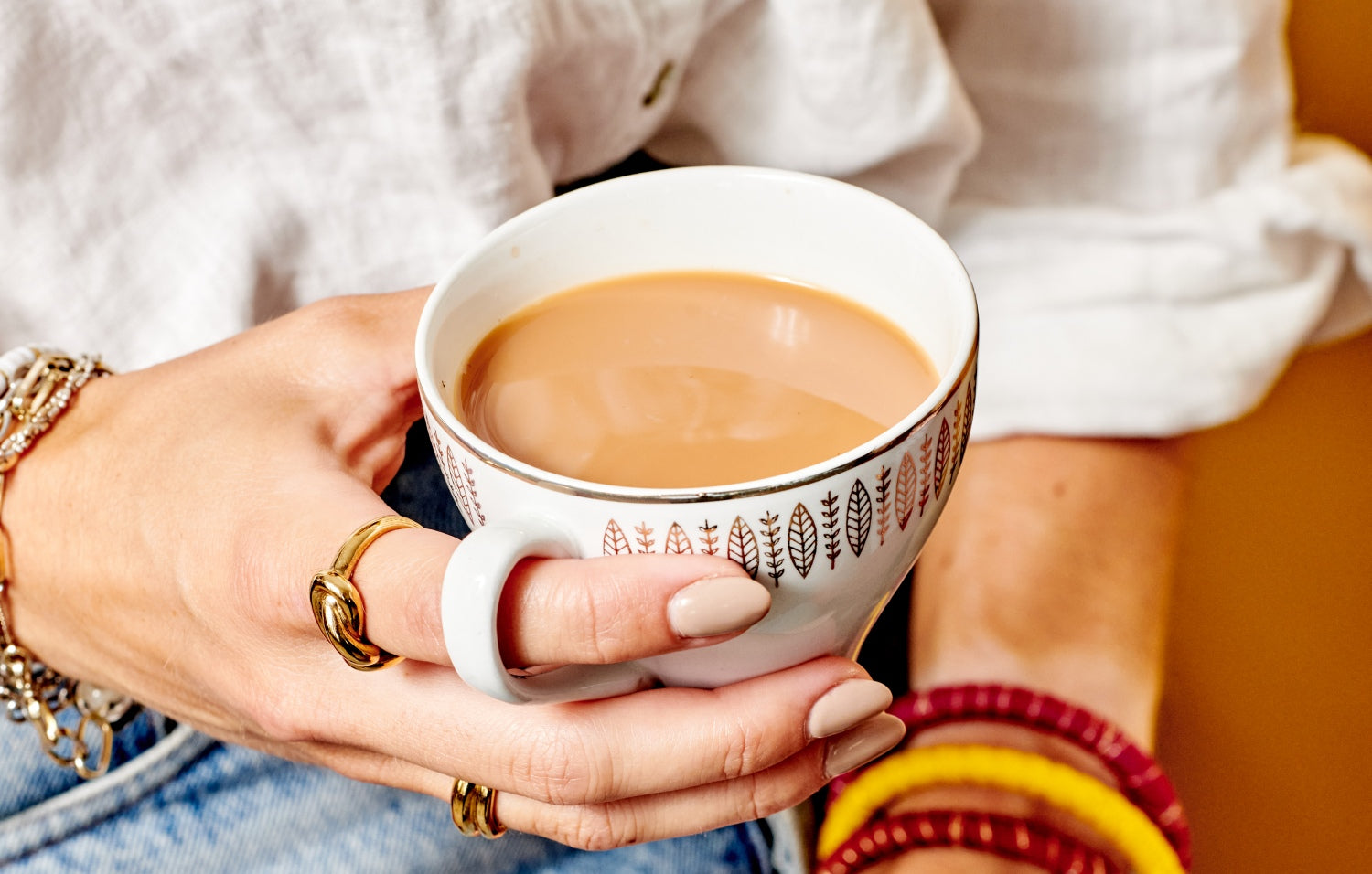 5 Coffee Alternatives to Start Your Day
Coffee is a go-to morning beverage for many people. But whether you're looking to reduce your caffeine dependency, address a concern about insomnia, high blood pressure, anxiety, or insulin resistance, or simply add variety to your daily routine, it's good to know there are caffeinated and caffeine-free alternatives that can help you stay energized and focused.

Yerba Mate

Prized for its caffeine levels similar to the powerful kick of coffee, South American yerba mate, an herbal tisane made from the leaves and twigs of the Ilex paraguariensis plant, is full of antioxidants and nutrients, which help make it stimulating while inducing a sense of well-being. 
Matcha

A fine, bright-green powder of young tea leaves, Japanese matcha contains a sixth of the caffeine of coffee, but its powdered nature allows it to hit your system quickly while still maintaining the slower release of energy that the tea plant, Camellia sinensis, is known for. Matcha's natural antioxidants offer plenty of benefits, and the bitter, herbaceous flavor tends to resonate with coffee lovers.

Sri Lankan Milk Tea

Another tea beverage great for daily enjoyment is Sri Lankan milk tea. The presence of L theanine in tea helps balance the release of energy, decreasing the risk of uncomfortable jitters and hunger pangs all too familiar to many coffee drinkers. Sweetener and milk (or milk substitutes) harmonize with the malty, tannic tea leaves, resulting in a latte-like treat.
Try Kola Goodies' creamy Sri Lankan Milk Tea, featuring a carefully sourced blend of high-quality Ceylon tea leaves, for a complex yet convenient version, naturally sweetened with monkfruit and raw coconut sugar for notes of caramel. 
Reishi Mushroom Coffee

Reishi mushrooms are the most common fungi featured in mushroom coffees due to their prolific use in traditional Eastern medicine, where they're tapped for improving immune health and lessening stress, depression, anxiety, and inflammation. Offering plant-based energy sans caffeine, reishi mushroom coffee tastes earthy and somewhat bitter, with a hint of vanilla.

Kola Kanda

Another energizing Sri Lankan favorite, Kola Kanda works its magic with zero caffeine. The traditional dish has similarities to restorative Chinese congee, Filipino arroz caldo, and other rice porridge around the globe, combining rice, coconut milk, and the "herb of longevity," grassy-green gotu kola. This herb has been credited with boosting brain power, healing skin issues, promoting liver and kidney health, and providing balanced energy throughout the day due to high levels of triterpenoids — compounds that simultaneously reduce anxiety and increase mental clarity.

Our founder, Sajani Amarasiri, inherited her Kola Kanda recipe from her Amma (mom), turning it into a convenient powdered drink and adding Ceylon cinnamon and fiber-rich oat milk — to pleasantly balance the herbal bitterness of gotu kola — as well as moringa, another incredible superfood. Stock up on Sajani's Super Green Latte for an easy all-in-one breakfast solution, or try your hand at making her Amma's original recipe.