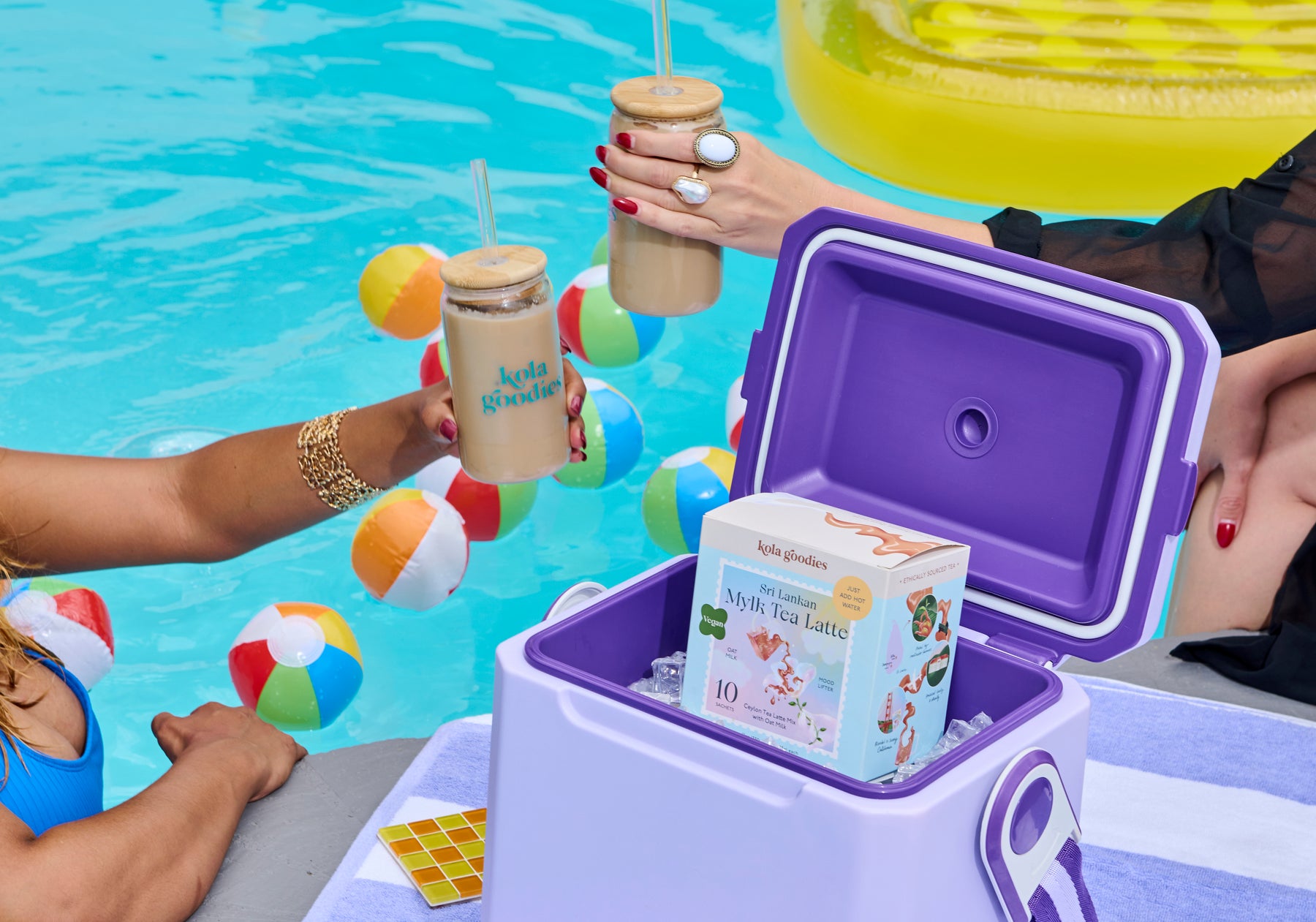 Introducing our Oat Mylk Tea Latte
Our Oat Mylk Tea Latte is out in the world! We are so excited for you to try the final product after months of testing and redeveloping to get it just right. It's the comfort of home in a mug — plus, it's packed with health benefits and great for people with different dietary needs. 
Milk Tea But Make It Vegan
"Will you make a non-dairy version of your Milk Tea?" is something we get asked a lot. We heard you! Oat milk adds a lovely complementary taste to the milk tea, and we made sure it was creamy and dreamy just like the original Milk Tea. This nondairy version is especially perfect for people who: are lactose sensitive / intolerant, have a plant-based / vegan diet, have health conditions such as Polycystic Ovary Syndrome (PCOS), or have general lifestyle preferences.
A Mood-Lifting Ritual
Drinking Mylk Tea is a great ritual to recenter yourself at any time of day. The natural polyphenols and L-Theanine that are found in Ceylon Tea can help to lift your mood and give you some calm, focused energy. This is also great for folks who have anxiety and want to avoid drinking coffee. 
Caffeine Sensitive? We Feel You!
Coffee culture is huge in America. But we also know that there are many people who are sensitive to caffeine, or experience more anxiety and jitters due to caffeine but still want that energy boost. Our Mylk Tea is a great jitter-free alternative to coffee. The L-Theanine is slow release caffeine and will give you sustained, long-lasting energy throughout the day. Bye bye jitters! 
Only the Freshest Tea Leaves
Our Mylk Tea is designed to be easy on your routine: just add boiling water, steep, strain, and sip. Some have wondered why we add the step of using a strainer for the Mylk Tea. We use the freshest Ceylon tea leaves to ensure that your steep is flavorful and robust. The tea is sourced directly from Sri Lankan farmer collectives and goes directly to the factory, so it arrives to you in the freshest state. No extracts here!
80% Less Sugars Than Others
Our Mylk Tea is made with natural sugars found in raw coconut sugar and monk fruit sweetener. It is 80% less sweet than other sweetened tea mixes. Our Oat Mylk Tea is also great for folks looking for a less sweet version of our Sri Lankan Milk Tea. 
We hope our Oat Mylk Tea Latte is part of your essential rituals & routines that help you feel like your best self!