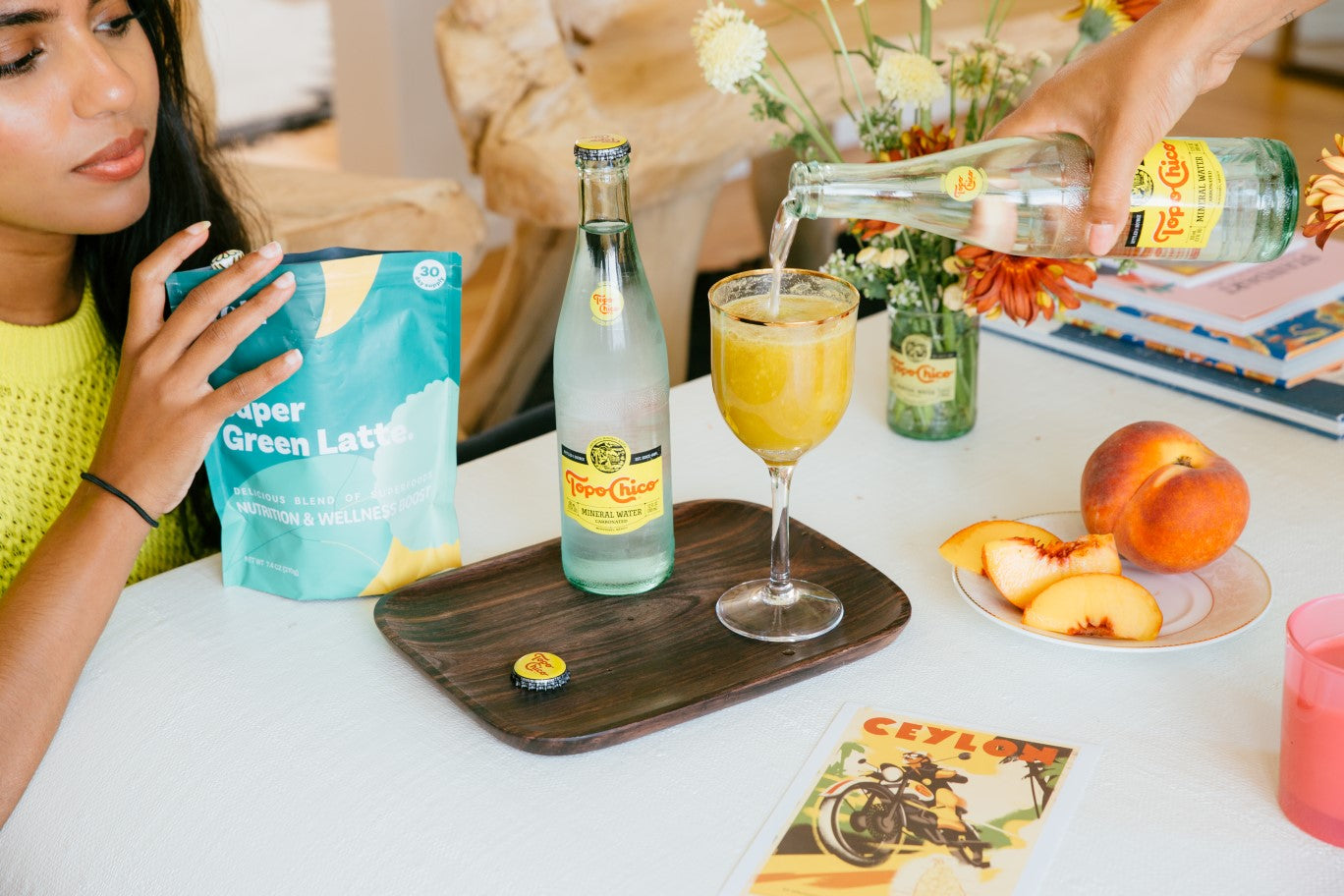 Super Green & Peach Fizz
This one is a sweet, savory, sparkling herbal mocktail dream come true.
Our Super Green Latte is our signature product based on a traditional drink we grew up with. Giving it a fizzy twist with Topo Chico was so fun and takes your taste buds down an unexpectedly delicious journey.
Super Green & Peach Fizz
🍵 1 Tsp Super Green Latte 
🌟 Topo Chico
🍑 1 Peach (or 2oz peach juice of choice)
‍
HOW TO:
🍵 Blend the peach with the Super Green Latte in 1. Oz water (2tbsp)
🍵 Top it off with Topo Chico
🍵 Let the herbal fizz take you a tropical land far away!
‍
Also see this recipe + more on Topo Chico.