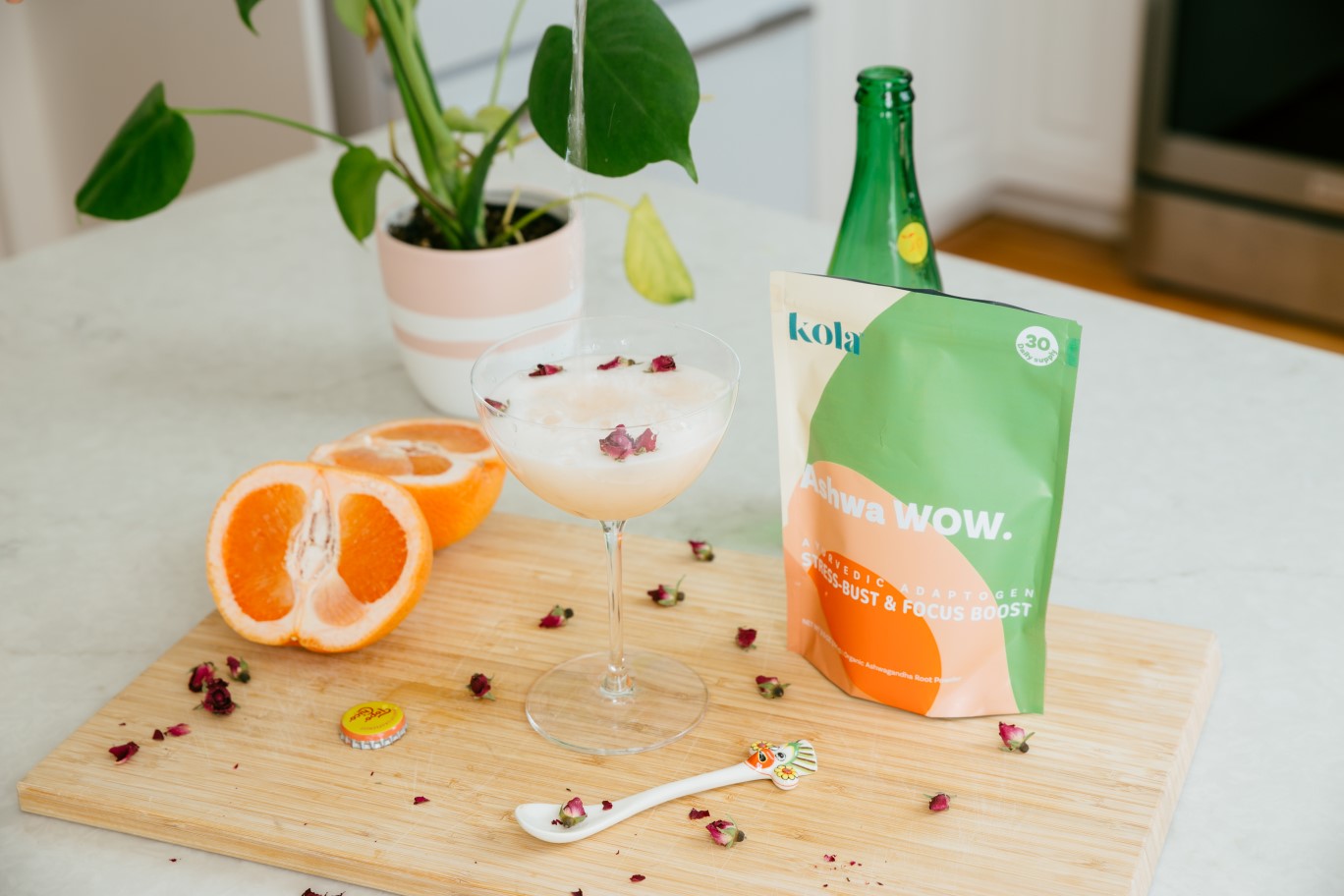 Ashwa Rose Fizz
Just looking at this beauty makes stress melt away, but it's even better when you drink it!
Our ASHWA-WOW (Organic Ashwagandha root powder) + Rose Water + Grapefruit Topo Chico came together to create the perfect accomplice to your girl friend gathering (tried and tested!). It's easy to make, beautiful to look at, refreshing and will get everyone a little less stressed and more present.
‍
ASHWA ROSE FIZZ‍
✨1 Tsp ASHWA-WOW
🌹 2 drops of Rose Water extract 
🍊 1 Grapefruit flavored Topo Chico
🌹 Optional : Rose tea (with petals/buds)
‍
HOW TO‍
✨Add the Grapefruit Topo Chico to the ASHWA-WOW
✨ Let the bubbles settle in add the rose water and top it with the petals
✨ Be present, mindful, appreciate this beauty and sip away the stress
This recipe and more on Topo Chico's blog!