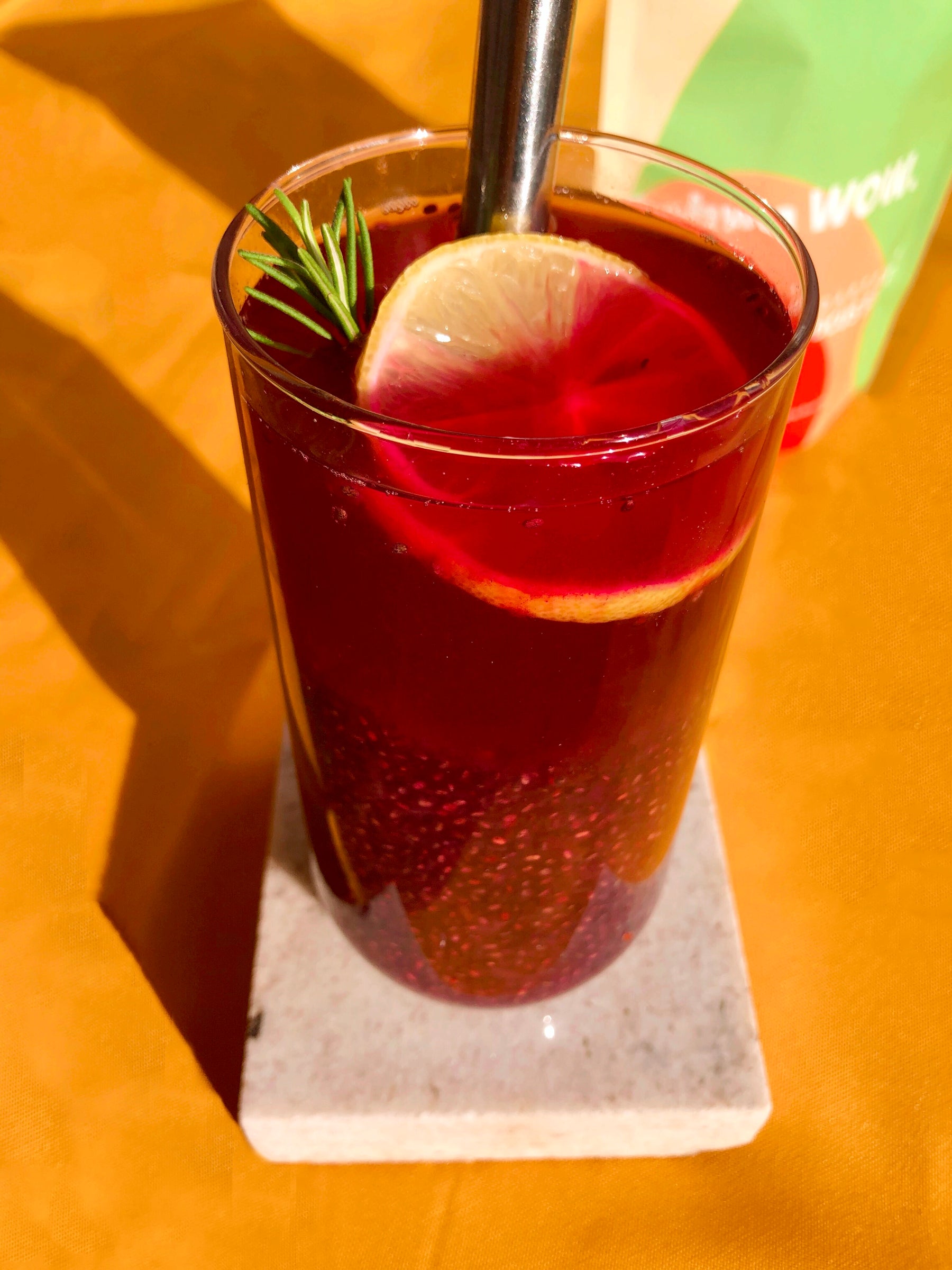 Blueberry Ashwagandha Chia Fresca
Nutritious Overnight Success with Chia Seeds
Blueberries are known to be filled with Antioxidants and good for your brain, Ashwagandha is your stress busting warrior, Chia seeds are rich in Magnesium, Antioxidants (even more than blueberries!) and have 100% more omega-3 fatty acids than salmon. So we wanted to have all these goodies in a cute lil snack or a brunch starter and the result is a delicious and easy overnight success.
Ingredients:
Fresh blueberries
Fresh sprig of rosemary
1 tbsp of honey or agave
½ tsp Ashwa-WOW
3 tbsp chia seeds
Instructions:
In a small pot, add a handful of fresh blueberries, a few tablespoons of water until the berries are quarter-submerged, a spring of rosemary, agave syrup or honey and Ashwa-WOW
Turn the heat up to medium, and let it simmer as the blueberries break down and release their juices
Remove rosemary sprig
Once blueberries have fully broken down, remove from heat
In a tall glass, add 3 tbsp of chia seeds
Add all your blueberry syrup, and top with fresh, filtered water
Store in fridge overnight
The next morning, top with lemon and fresh rosemary
Feel the goodies!