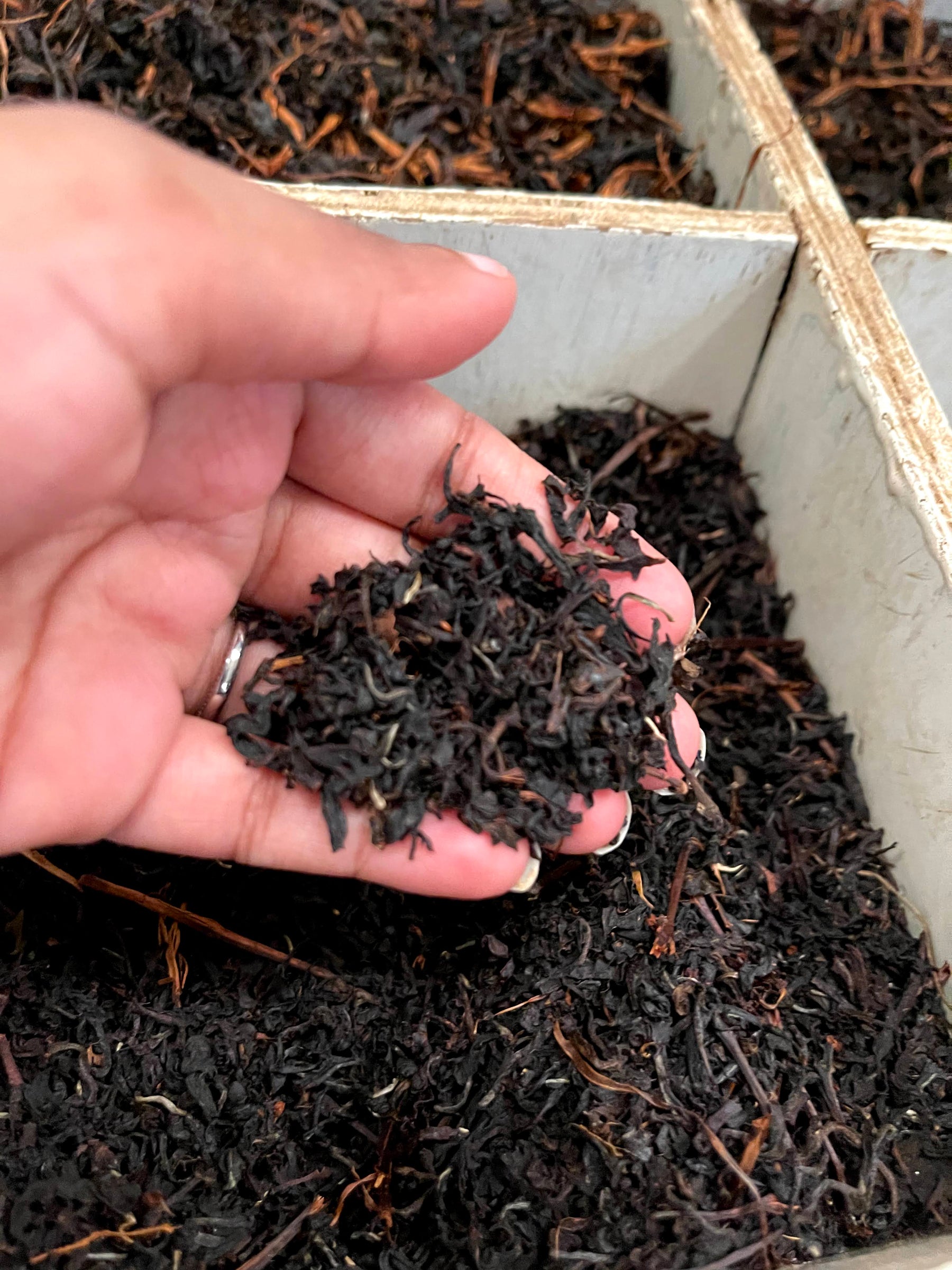 The Story of Sri Lanka's Thieves Tea
While our founder Sajani was traveling around Sri Lanka building Kola Goodies' supply chain, she learned many intriguing historical facts and stories. Visiting smaller tea plantations, she heard about "illegal tea" or "thieves tea" for the first time. 
In British-occupied Ceylon in the 19th and 20th century, tea plantation workers were prohibited from taking home any of the tea they plucked. They often worked as indentured servants in these Ceylon tea plantations. They would "steal" the green tea leaves and take it home with them — thus, where the term "thieves tea" comes from. After a long day, they would go back to their homes, pound the tea with a mortar and pestle, and roast it over a wood-burning fire to create a strong, black brew. 
When Sajani came home and told this story to her dad, he nonchalantly said it was a normal practice in the area he grew up in. To her surprise, she couldn't find much about it on the internet. Harney & Sons does sell Amba Thieves Tea, a brisk, hand-made black tea. Its namesake, Amba, is a tea estate in Sri Lanka. 
This story leads us to wonder: How much of history and the injustices of marginalized people are not known because they aren't properly documented? Who benefits from this most? Whose responsibility is it to document this history?