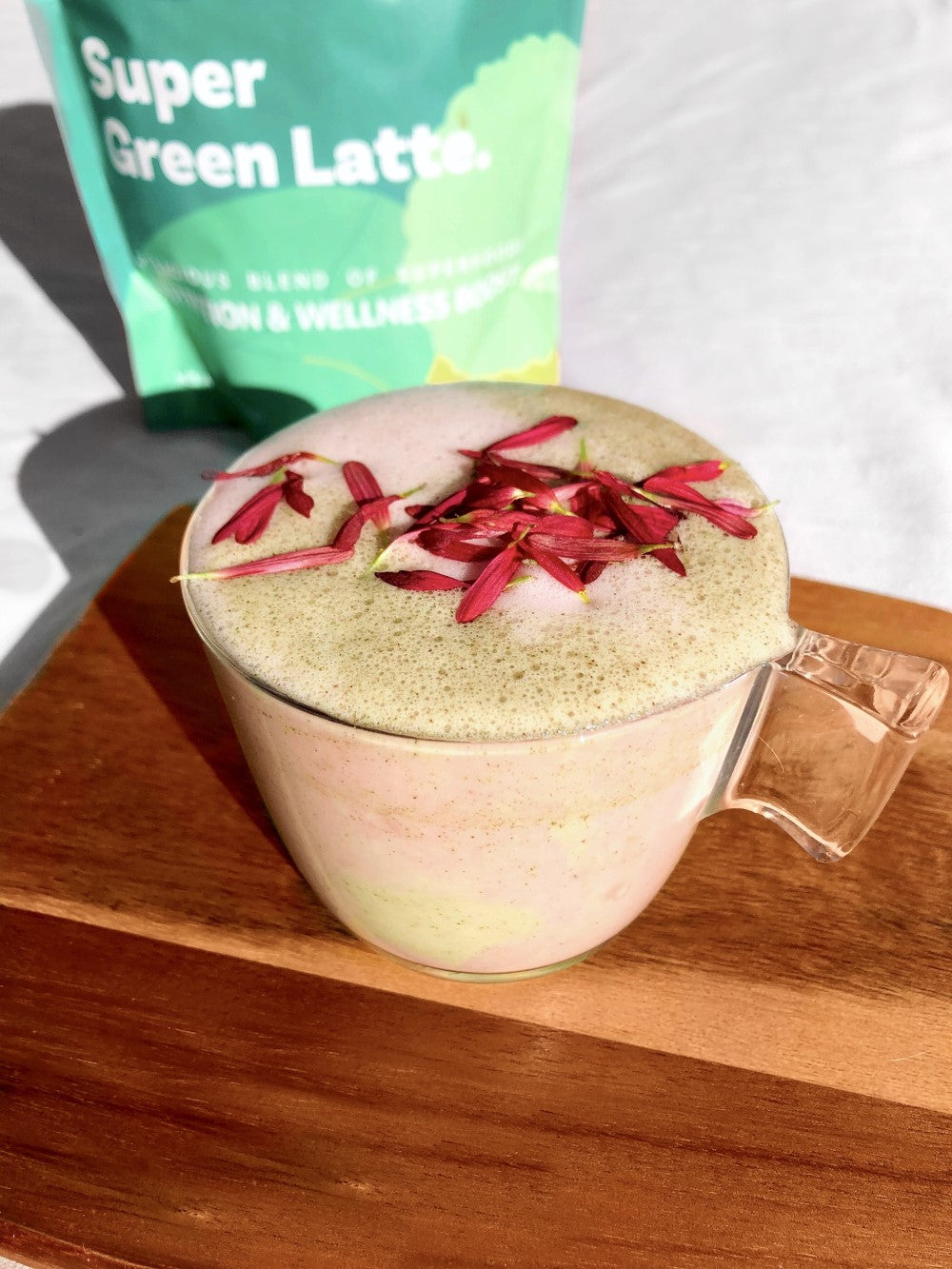 Sweet and Herbal Super Green Latte
Somewhat naughty but nice herbal latte. We are all about that balance.
As we create this magical drink in November we are thinking this is exactly what we are going to be drinking to balance out all the stuffing we are about to eat this month! (but we also can't wait to make this as a cold drink in the spring!) In this drink we mix up our Super Green Latte with the sweetness of strawberry and rose, and honestly, we cannot find any fault in it. Enjoy!
Ingredients
🍓 6 strawberries
🌹 1 tbsp of Sugar
🍓 Oat Milk
🌹1 tsp Rose Syrup
🍓1 tsp of Super Green Latte
🌹Splash of Vanilla
🍓 Sweetener of choice
‍
How to (Video for this recipe available here)
Reduce a small pot of strawberries with about a tablespoon of sugar, over medium heat until the strawberries break down and a thick syrup forms 
Strain out the syrup liquids, and let your strawberry syrup cool
To the strawberry syrup, add 2 parts oat milk to 1 part syrup, and add a teaspoon of rose syrup/Rooh Afza
Whisk this rose and strawberry mixture until light and frothy
In your mug of choice, add a teaspoon of Super Green Latte Mix, your sweetner of choice, a splash of vanilla extract, and about half a cup of hot oat milk. Whisk to combine.
Fill the last 1/3rd of your mug with your frothy, strawberry rose milk
Feel Goodies!