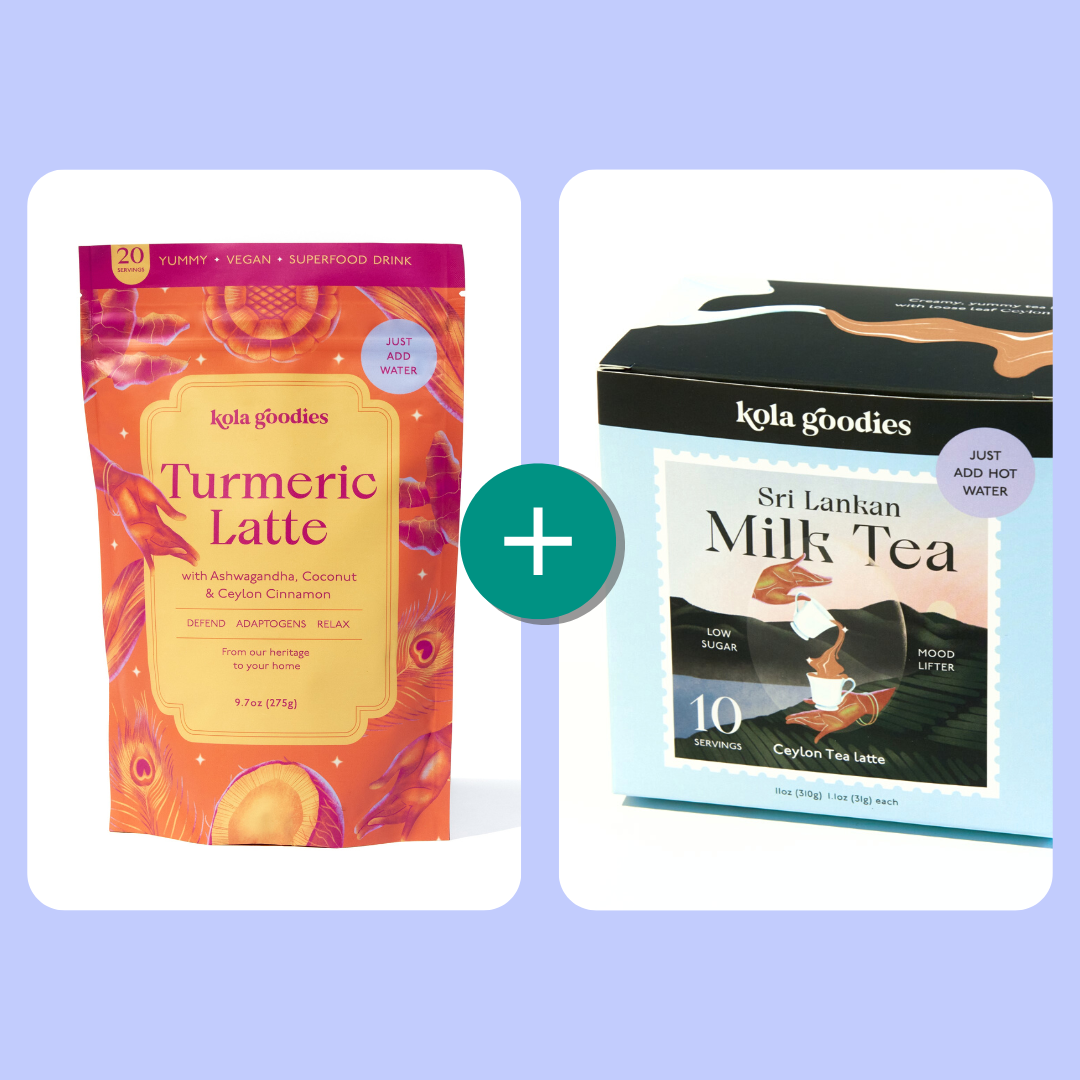 Wind Down Bundle
💚 30-day money back guarantee
💚 Ship in 2 business days
Beat the afternoon slump with jitter-free, sustainable energy, then have the perfect, mellow evening. This bundle includes:
1x Turmeric Latte
10 sachets of Tea Latte - your choice of Milk Tea Latte (classic, whole milk) or Oat Mylk Tea Latte (vegan, dairy-free)
Turmeric Latte
A creamy and frothy superfood blend of Turmeric, Ceylon Cinnamon and Ashwagandha! These spices are regarded to help defend, debloat, and destress daily.
Tea Lattes
The perfect blend of loose leaf Ceylon tea, creamy milk (or oat milk!), and natural, caramel-y sweetness. Its winning combo of low caffeine and natural L-theanine gives you long-lasting, jitter-free energy.