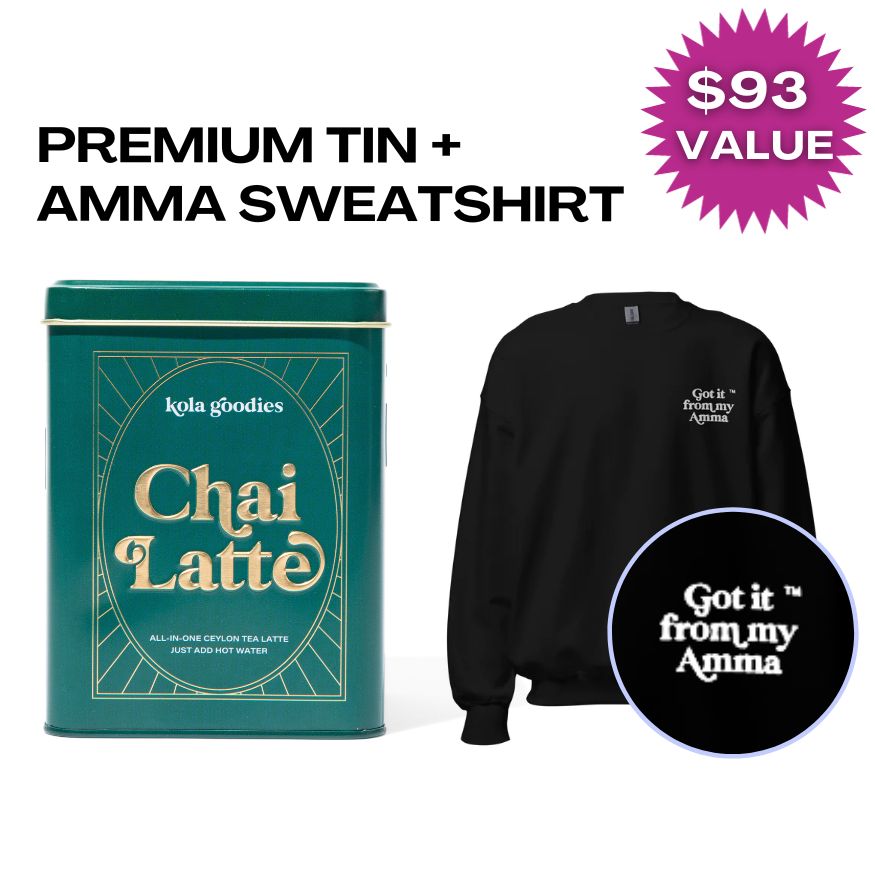 Cozy Bundle
💚 30-day money back guarantee
💚 Ships in 2 business days
Our Cozy Bundle combines convenience with comfort, featuring two of our most beloved items:
Tea Latte Kit: This is not just any chai. Our Special Edition Chai Latte Kit comes in a beautifully designed tin, accented with vibrant colors and gold foil, that is as lovely to look at as it is to sip from. Inside, you'll find a rich blend of spices and milk, pre-mixed for maximum ease—just add hot water and use the included gold strainer for a perfectly smooth cup of chai every time.

'Got it from my Amma' Sweatshirt: Soft, cozy, and with a message that speaks of lineage and care, this sweatshirt is the perfect companion to our chai. It's more than just clothing; it's a piece that carries the warmth of family and tradition.
Note: Sweatshirts are printed-to-order and ship separately from the Latte Kit. Sweatshirts are exempt from free shipping offers.