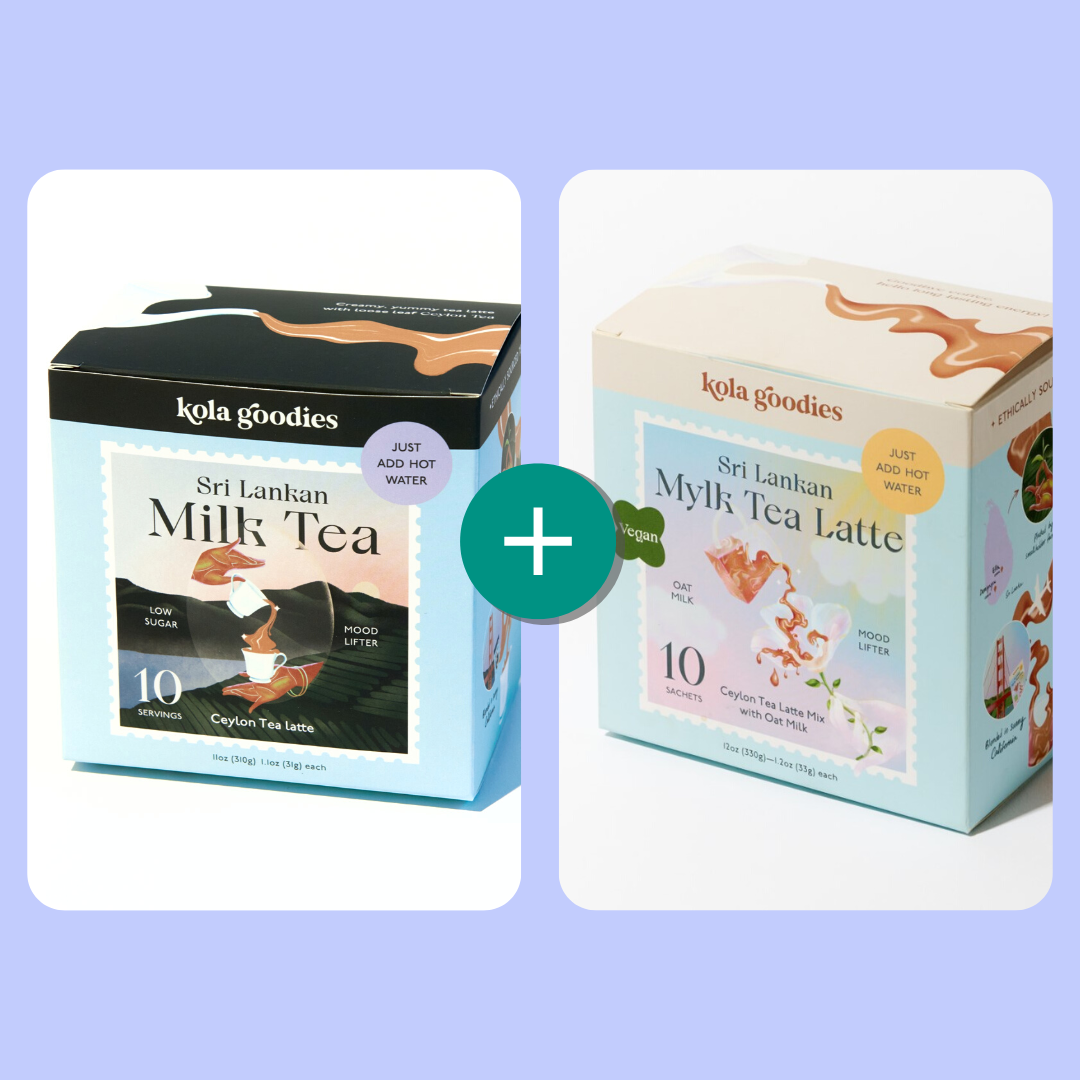 Tea Latte Variety Bundle
💚 30-day money back guarantee
💚 Ships in 2 business days
Try both of our award-winning, fan-favorite Tea Lattes! This bundle includes:
1x Sri Lankan Milk Tea Latte (classic, whole milk)
1x Oat Mylk Tea Latte (vegan, dairy-free)
Our tea lattes are the perfect blend of loose leaf Ceylon tea, creamy milk (or oat milk!), and natural, caramel-y sweetness. Its winning combo of low caffeine and natural L-theanine gives you long-lasting, jitter-free energy.