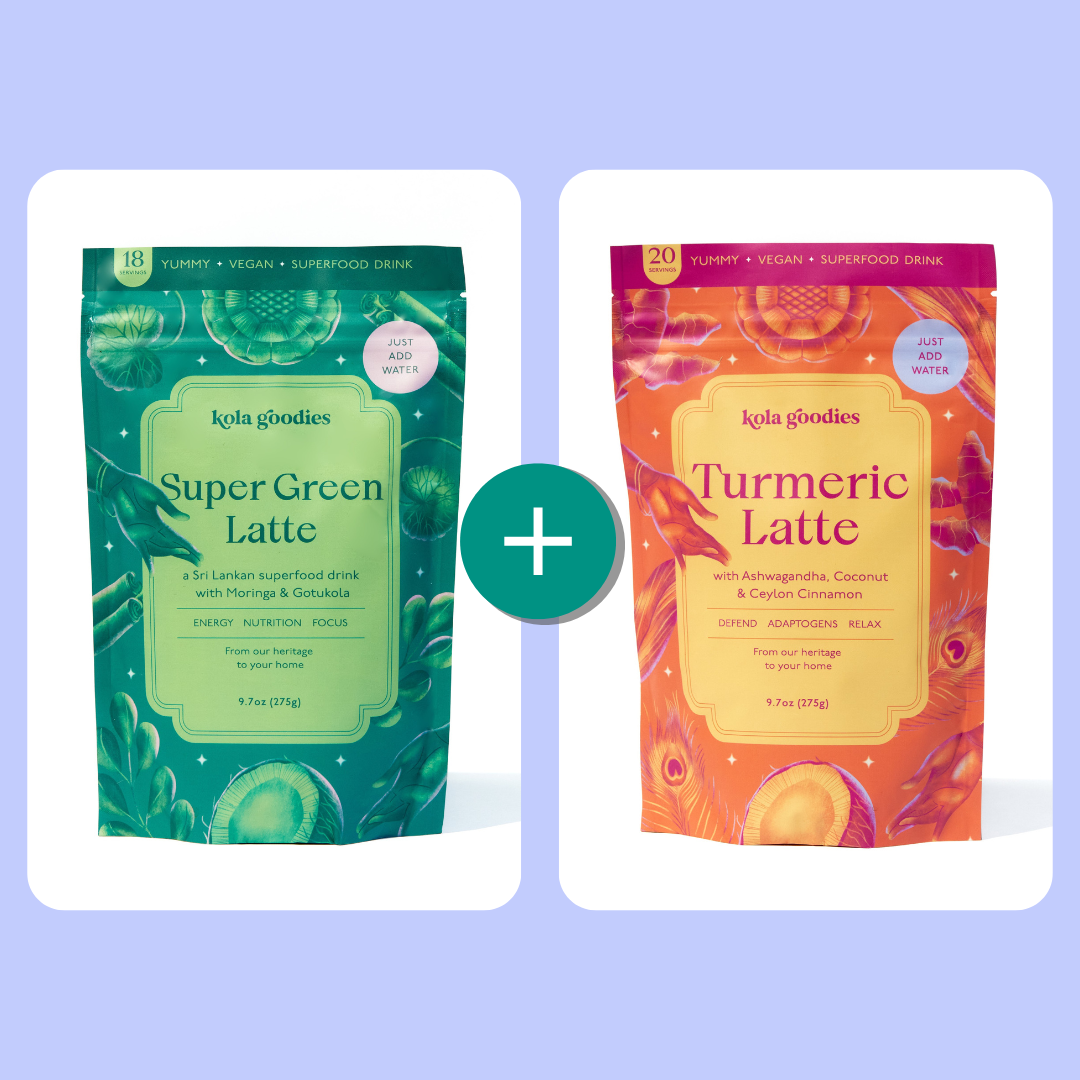 Superfood Bundle
💚 30-day money back guarantee
💚 Ships in 2 business days
Get our delicious, effective, fresh AF superfood lattes for a whole body routine. This bundle includes:
1x Super Green Latte
1x Turmeric Latte
Super Green Latte
A creamy blend of Moringa, Gotukola, Ceylon Cinnamon, Ginger and more. In Ayurveda these spices are recognized as mentally invigorating, warming, and great for digestion.
Turmeric Latte
A creamy and frothy superfood blend of Turmeric, Ceylon Cinnamon and Ashwagandha! These spices are regarded to help defend, debloat, and destress daily.