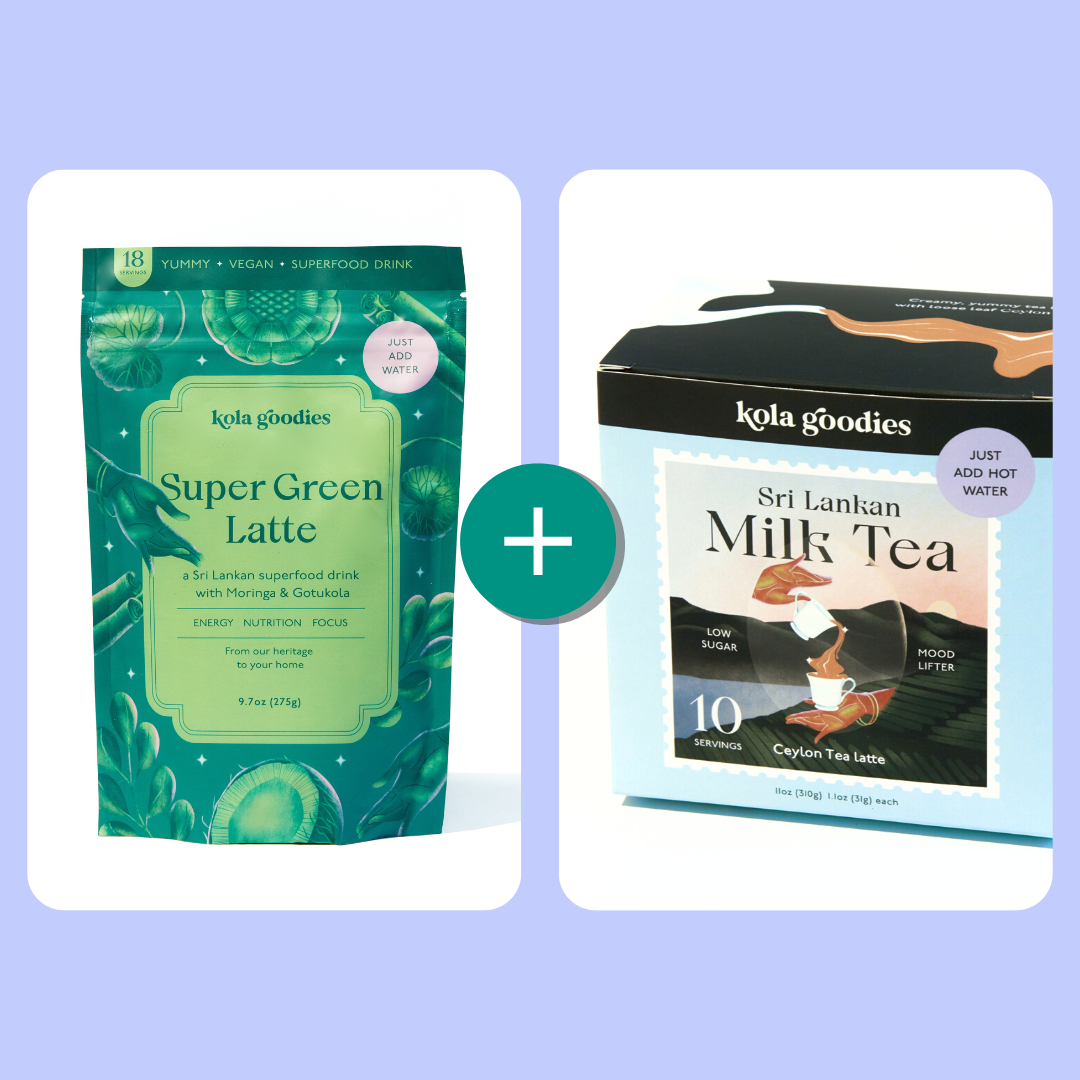 Focus Bundle
Get in the zone with deep focus and long-lasting energy. This bundle includes:
1x Super Green Latte
10 sachets of Tea Latte - your choice of Milk Tea Latte (classic, whole milk) or Oat Mylk Tea Latte (vegan, dairy-free)
Super Green Latte
A creamy blend of Moringa, Gotukola, Ceylon Cinnamon, Ginger and more. In Ayurveda these spices are recognized as mentally invigorating, warming, and great for digestion.
Tea Lattes
The perfect blend of loose leaf Ceylon tea, creamy milk (or oat milk!), and natural, caramel-y sweetness. Its winning combo of low caffeine and natural L-theanine gives you long-lasting, jitter-free energy.