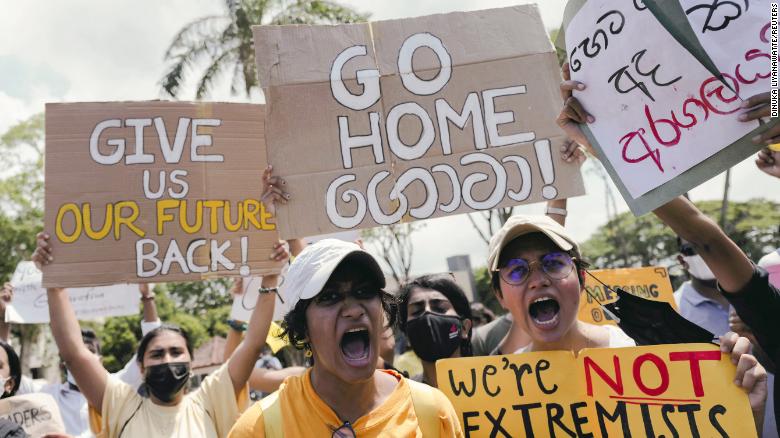 What We're Doing to Help the Sri Lankan Economic Crisis
Sri Lanka is an island nation steeped in rich history and culture that has been at the center of major historical events in South Asia for centuries. The island's geographic location off the southern coast of India made it a crucial point along the Silk Road and gave it a fundamental place in the spice trade. The arrival of European colonizers in the 16th century began a contentious phase, and control of what is now Sri Lanka has shifted several times since.
Since rejecting the United Kingdom's control in 1948, Sri Lanka has again blossomed as an independent country with unique customs, traditions, and ways of life, though conflict is still present. This modern conflict is arguably the product of a combination of bad luck and government mismanagement, which has created unprecedented economic and political turmoil in Sri Lanka. In these dire times, we are working hard to meaningfully help the people of this nation.
What's Happening in Sri Lanka Now
For about a decade, the Sri Lankan government borrowed money from foreign governments to fund public services, and those debts began coming into repayment. Additionally, a series of bad monsoons, government corruption, and poor policy choices compounded the risks involved. 
The financially precarious situation was further complicated when former President Maithripala Sirisena appointed former president, member of parliament, and one of the heirs to the Rajapaksa political dynasty Mahinda Rajapaksa as prime minister in 2018 — before dismissing the incumbent prime minister. This overlap triggered a constitutional crisis, costing the Sri Lankan government more than $1 billion USD in reserves and worsening the country's economic forecast. 
Mahinda's appointment as prime minister was a crucial step in re-establishing the Rajapaksa family's control over the Sri Lankan government. After campaigning on populist policies, Mahinda's brother, Gotabaya Rajapaksa, was elected president of Sri Lanka in 2019, which only further strengthened the family's grip on the Sri Lankan government. Gotabaya campaigned on taxes so low the financial minister assumed the proposed rates were simply a campaign strategy, and after his election Gotabaya swiftly slashed taxes and levies as promised.
This sudden and substantial loss of revenue from these deep tax cuts meant the Sri Lankan government no longer had the financial assets needed to secure food for the nation or petroleum-based power sources, leading to rolling blackouts in a nation of almost 22 million people.
The Sri Lankan government then banned chemical fertilizers in late 2021, expecting farmers to switch to organic practices overnight. Unfortunately, crop yields have fallen sharply, dramatically inflating food prices and decimating farmer livelihoods. While we were initially worried about our own tea sourcing for Kola Goodies, most of our supply chains thankfully weren't impacted as we had already begun sourcing a majority of our ingredients from organic farming collectives.
And, on top of all of this, the COVID-19 pandemic halted a vital income source for Sri Lanka: international tourism. The sudden lack of money-spending tourists made the economic forecast in Sri Lanka darken further, and in response Sri Lankans have taken to the streets in mass protests. Experts, including CNN's Asia Pacific writer Jessie Yeung, claim this is the grimmest state Sri Lanka has been in since gaining independence from the British Empire in 1948.
What Kola Goodies is Doing to Help
Though the outlook may not be good, Sri Lankan-owned Kola Goodies is doing everything we can to support the people of this culturally rich and beautiful country. By sourcing directly from farmers and keeping our supply chain as short as possible, Kola Goodies is able to pay farmers a living wage while creating a delicious superfood beverage that nourishes your body and Sri Lankan communities.
We have also raised awareness regarding the events unfolding in Sri Lanka and have been able to donate more than $10,000 through sticker sales in our online store. A sale from one sticker can provide three to four hot meals, while the sale of three stickers can provide up to three weeks of groceries for a family. To date, we have been able to donate more than 92,000 meals to Sri Lankans in need.
Organizations to Support
You can also get involved with a few other organizations that are supporting the Sri Lankan people during these hard times, including:
Foundation of Goodness, whose mission has been to uplift rural Sri Lankan communities since 1999.
Ghedora-Connects, which provides aid to the homeless and mothers in Colombo, Sri Lanka's capital and largest city.
Reachout
, an organization that carries out a weekly distribution of food and essential items to homeless people in Columbo.